As the mercury starts to elevate, so do the hemlines. It's time to pack away your winter clothes– and slip into every woman's favorite must-have for summer: the perfect sundress. The best summer staple for a cool, attractive and yet comfortable look are sundresses. It's not just women who enjoy this flirty style— men find the lil cotton number one of the sexiest pieces in a woman's wardrobe! Based on the numbers in the Cotton Incorporated Lifestyle Monitor TM. The survey showed that the largest segment of men, 43% in all, prefer women in a sundress over denim jeans and a shirt (26%) or even an elegant dinner dress (28%).
Men vote for this basic summer attire for the nature of the piece. Showing off the shoulders, clavicle, arms, and nicely bronzed legs. What a great way to show off the results of your spring training in the gym! Women, on the otherhand, love it's double-duty dynamic– you can go from beach blanket bingo to an evening on the town and to the office with just minor adjustments in shoes, accessories, and cardigans. Variety is the spice of life, and this summer's go-to is great, whether you prefer spaghetti straps, halters, or strapless. The soft, comfortable fabric most of these dresses are made with is cotton. Cotton is a breathable cloth that is practical and affordable for even the most modest budget.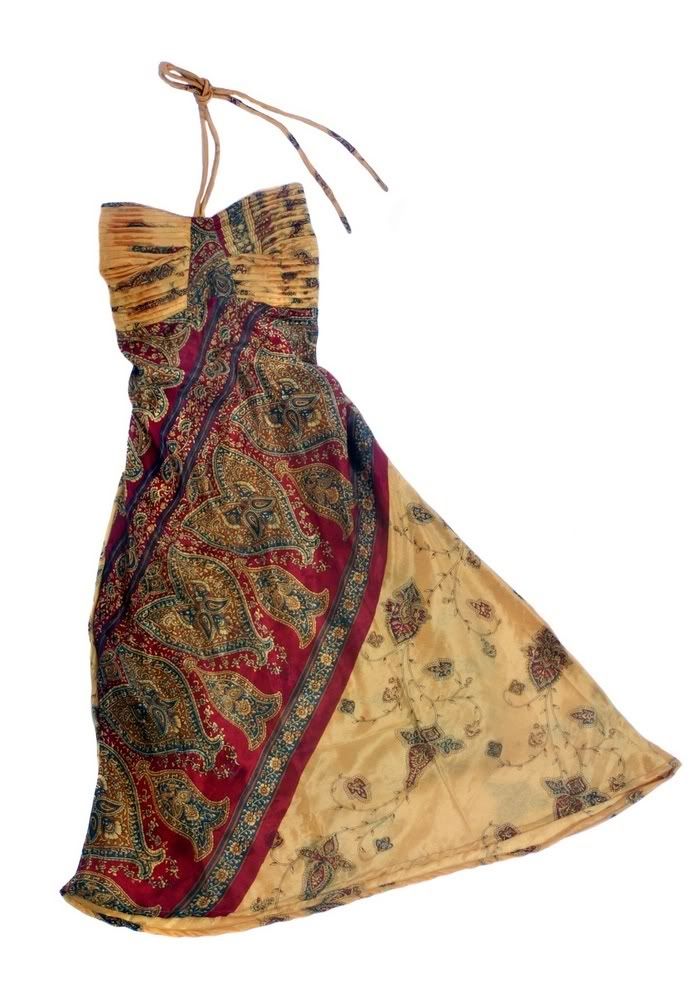 These dresses will leave you care-free and classic, yet completely comfortable to wear in many ways and in many places. Pack a sundress for a weekend getaway with your sweetheart and you'll be leaving his heartbeating way after your return home. Versatility is the key to making this transitional addition to your repertoire of style. Large glasses and a scarf headband will have you vying for the days of Gidget.
For 2008, the newest looks include scarf prints, eyelet, babydoll silhouettes and stripes. Find the right sundress that flatters your body. There is a sundress for everyone, regardless of size of the body or the pocketbook. Hollywood starlets are crazy over the classic white eyelet sundress, while others are in love with a pattern that gives them the sense of a true world traveller- the most popular are India sari-inspired dresses. Think about it, what goes better with your favorite gold gladiator sandals?
If you are craving some vintage, choose a pin-up inspired dress that pairs square-necklines or try a nautical-like charm in bold red and white stripes. Or if you need more of a edge, channel your inner rock goddess with a color blocked frock and add heavy metal accessories and a killer pair of contrasting flats. Maybe it's a noveau boho you can't resist, choose a multi-floral pattern that will bring you back to the days of yester year!
Whether you are taking a little from the past and mixing a little of the future, the irresistable sundress is a piece you can't go wrong with having this summer. It makes a great way to keep you cool, while still staying hot!
Popularity: 7% [?]